LGBT Allies at a School in Barcelona
This is 'Green' and it is my first time posting an article. I lived in Barcelona, Spain for about 2 years. The image below is a photo of my school.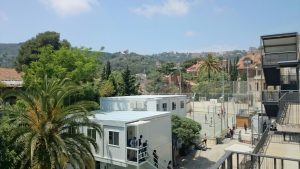 Although it has been more than 10 years since same-sex marriage was legalised in Spain, the international school I used to go to wasn't very accepting to the topic about sexuality and gender equality as a school as a whole. Individual teachers were very open about this topic and used to bring it up as a discussion topic in class, however we barely had any sessions or talks as a school.
One of the main reasons could be because some of the staff were uncomfortable with same-sex couples/marriage. I remember that one of the teachers believed that gay/lesbian people would go to hell and told her class or middle schoolers. Clashes between different beliefs consequently lead the school to not teach about this "delicate" topic.
The view of the city of Barcelona from my school. The school was located on the mountain so you could look down on the whole city.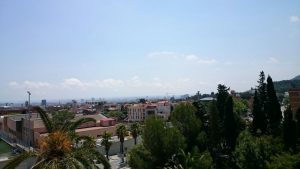 Also, it was very recently that a couple of students and teachers decided establish a LGBT student group. This LGBT group has given a few talks to high schoolers during lunch time and after school, and they are trying to give advice to those who are struggling with discovering and developing their identity. They still need some improvement to do according to some of the staff members, but I hope this will be a good chance for the students in the school to learn more about gender equality.