Art in Barcelona, Spain (1)
This is green.
This spring break I went to Barcelona, Spain to do things I didn't get to do when I used to live there during my high school years. I was there for 2 weeks and I stayed in my friend's apartment. Most of my trip was me visiting museums and sketching in tourist attractions. I apologise in advance for the quality of the photos, I didn't take a camera with me so they were taken with my phone.
The balcony at my friend's apartment. People in Catalunya love balconies so almost all houses/apartments have balconies (according to my dad, a house without a balcony doesn't sell here). Also, in restaurants and cafes, people prefer terrace seats. It could be because Barcelona has good weather throughout the year so people want to take advantage of that.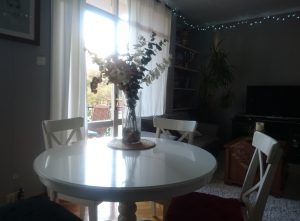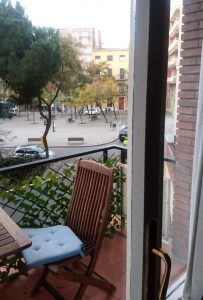 On my first day, I went on a walk around Placa Catalunya, the centre of the city, did a little shopping and walked down the famous Las Ramblas street down to the port. The pictures are of the Columbus Monument and the Rambla del Mar.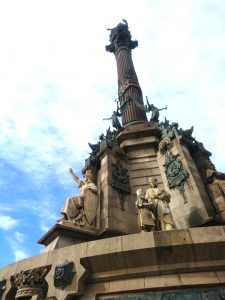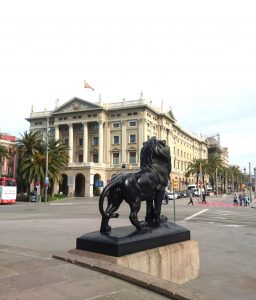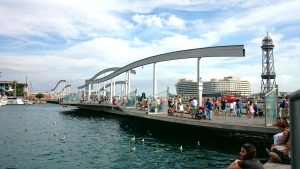 One of the first places I wanted to visit when I got to Barcelona was Montjuic, a hill on the southwest of the city centre which overlooks the harbour. You can find museums, art galleries, and botanical gardens, so it could take a whole day to look around. On the top on the hill, you can find the Montjuic Castel built around the 18th century, now open to public as a military museum. The view of the city from here is amazing.
The view of the city from the Palau National in Montjuic.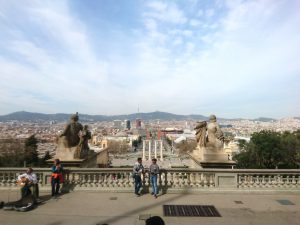 The first museum I visited there was The Museu Nacional d'Art de Catalunya (MNAC). They have a large collection of Catalan visual art. Montjuic was one of my favourite spots in Barcelona so I used to go often when I lived in Barcelona but I had never been to MNAC so I'm glad I could check this one off my list. The museum's entry fee is 12 euros, but I luckily, I happened to visit the museum on International Women's Day (March 8th) and they were letting women in for free.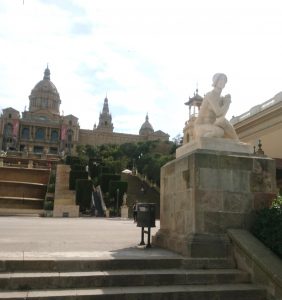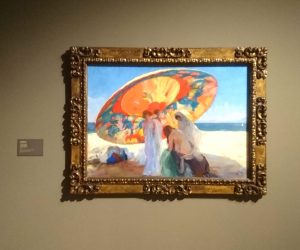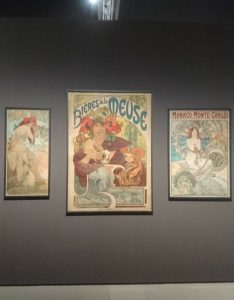 The Fundació Joan Miró is also in Montjuic. This museum has a collection of Joan Miró sculptures, paintings and a few works from other contemporary artists. The entrance fee is 7 euros for adults.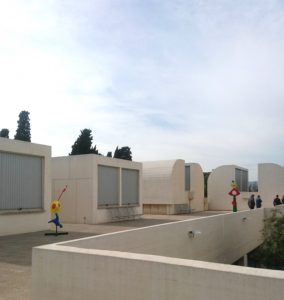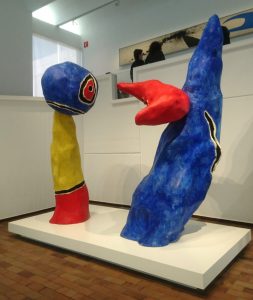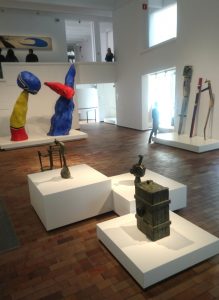 When I used to live here, I used to take art lessons. The art lesson were taught by a artist man who used his old home as a studio/classroom. He mainly paints sceneries of Barcelona, I got inspired by him and started to draw scenery of places I visited.
Some of my teacher's paintings at the classroom.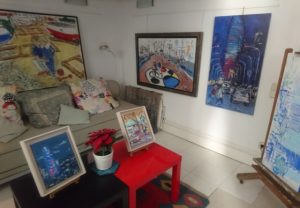 Thanks to him, I was able to like art more than I already did, and improved as well so he is one of my greatest memories of Barcelona.