Art in Barcelona, Spain (3)
Hello, I am green.
6 o'clock in the morning, I head to Pl. Catalunya station. Today I'm headed to Figueres, the birth city of the famous Catalan artist, Salvador Dali. A few months before coming to Barcelona, I went to an art exhibition of his works in Tokyo, so I was very excited to go to his actual museum. Figueres is about 2 hours by train from Barcelona.
A few minutes walking from the station of Figueres, there's a plaza with an anthropomorphic statue and behind it, a white building with impossible-to-describe looking details and figurines. In bright, gold letters, "Teatre Museu Dali" (Dali Theatre Museum). This is the main entrance to the museum. Since I wanted to get there early and skip the line, I got there an hour before the opening. No one was there yet so I decided to go for a walk. The back of the museum looks like a castle with bright pink walls, huge egg figures on top of the towers, and an enormous glass dome in the middle. Very Dali-like.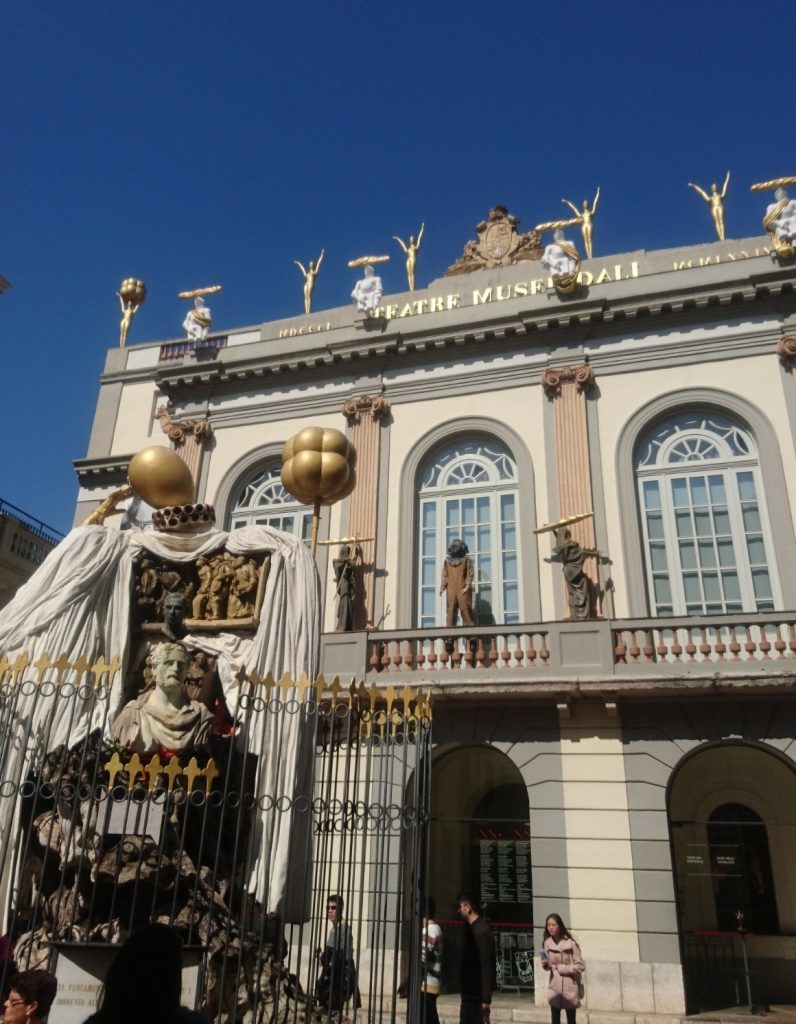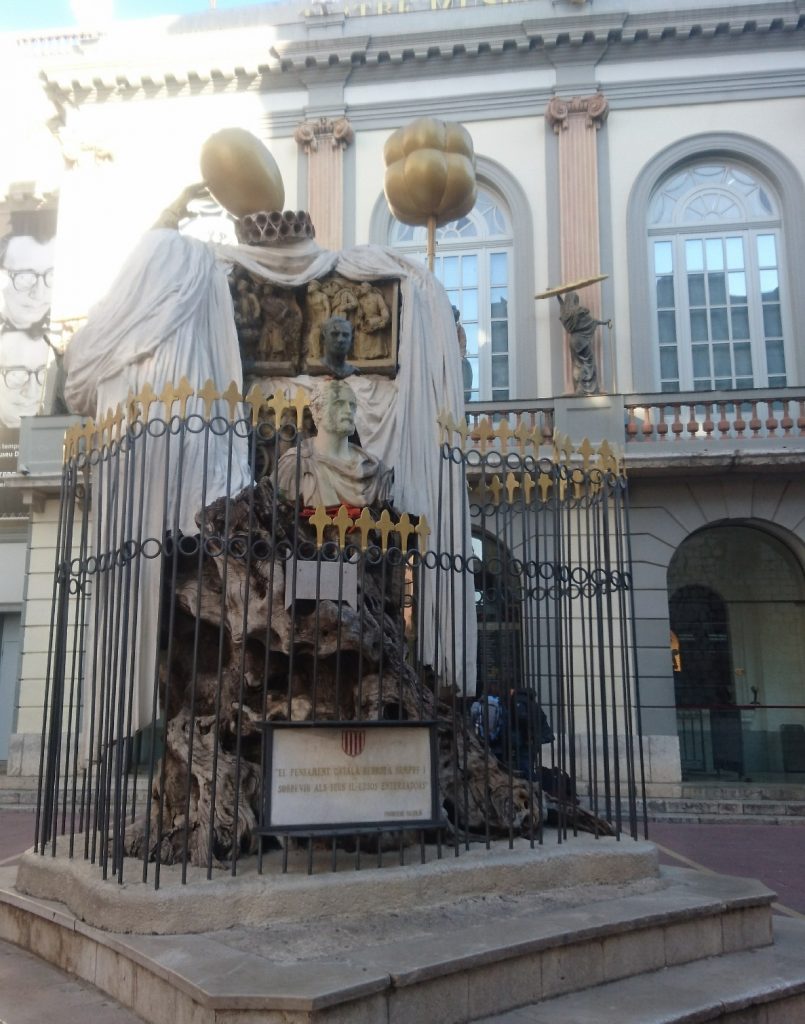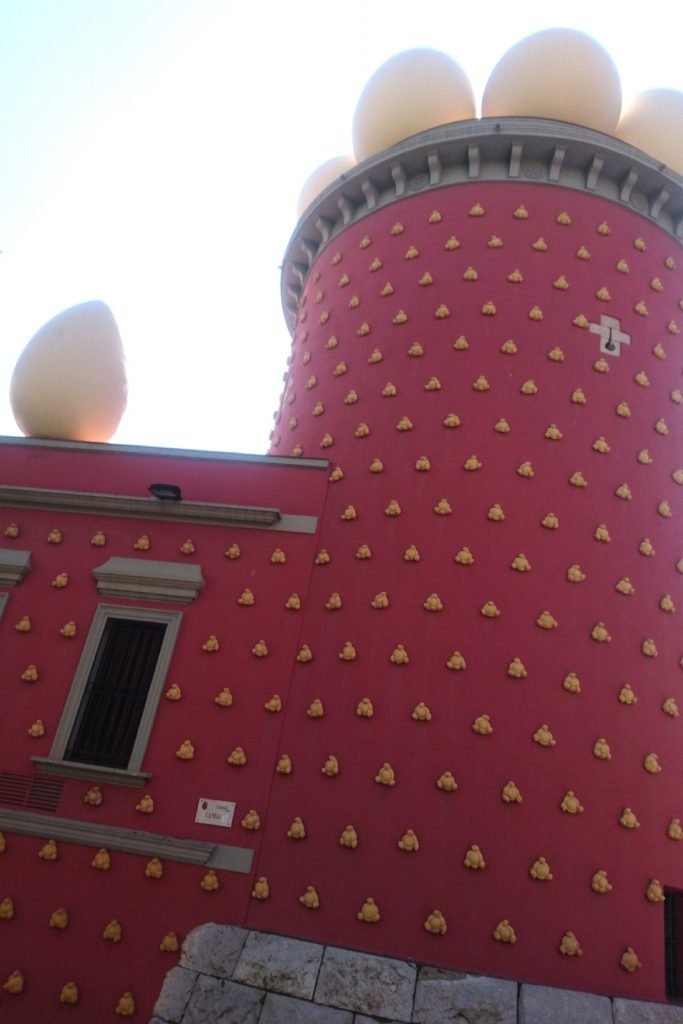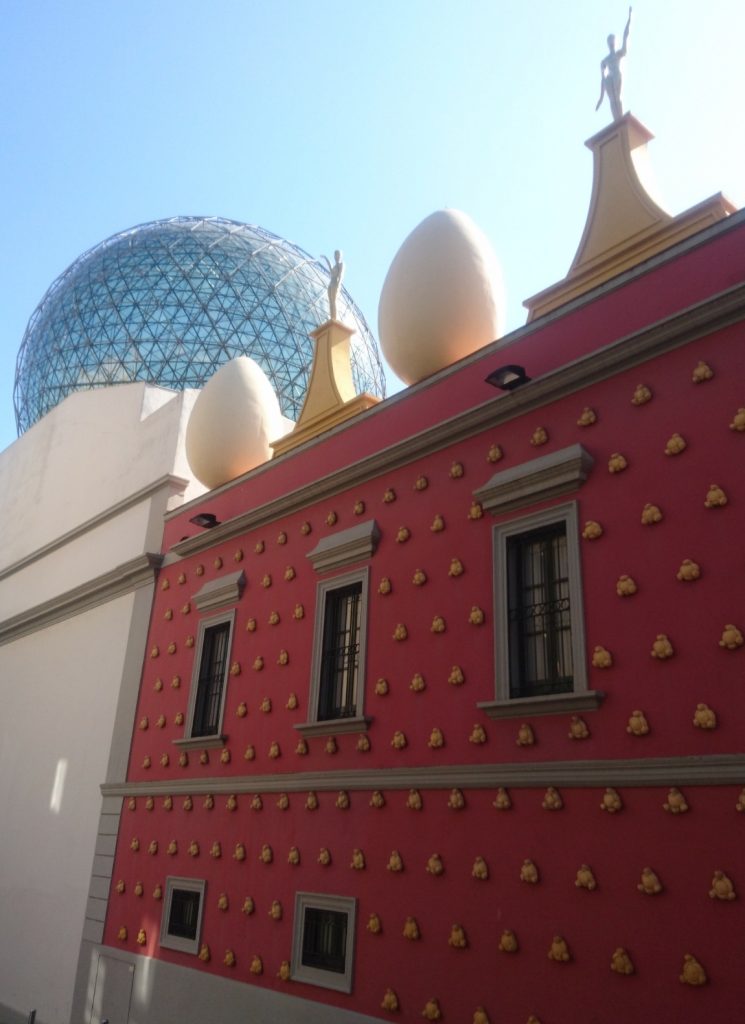 Now let's head inside. The entrance is very small, but as soon as we pass the entrance, a maze of rooms. Sculptures, paintings and sketches everywhere; on the walls, on the ceilings, on the staircases…The whole building itself is a work of art.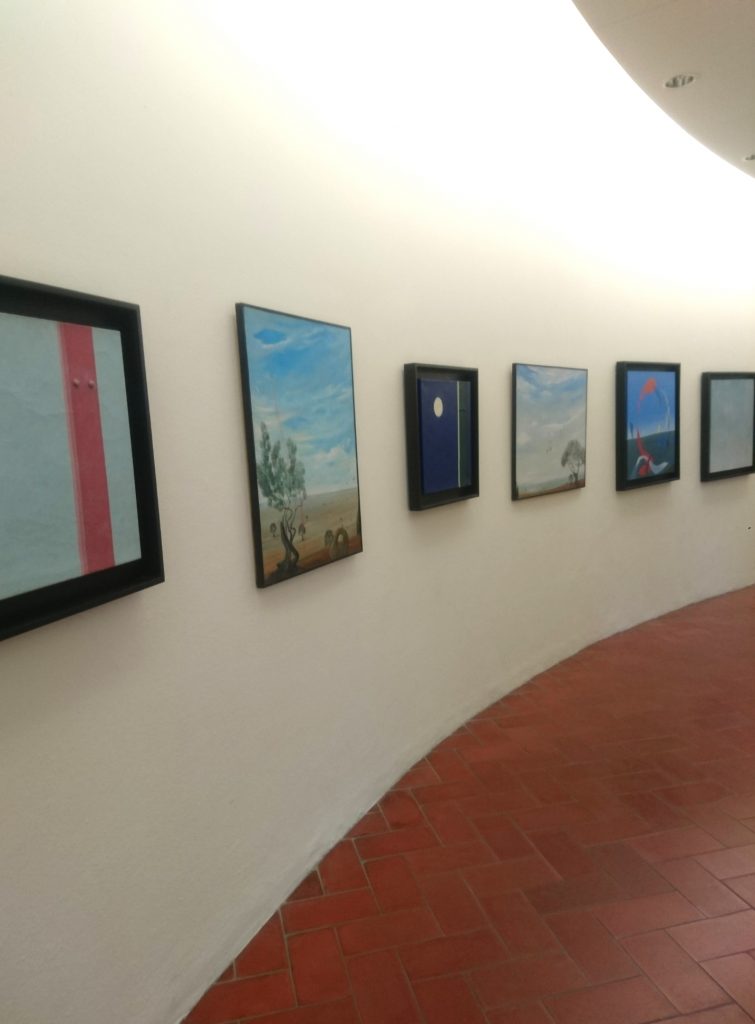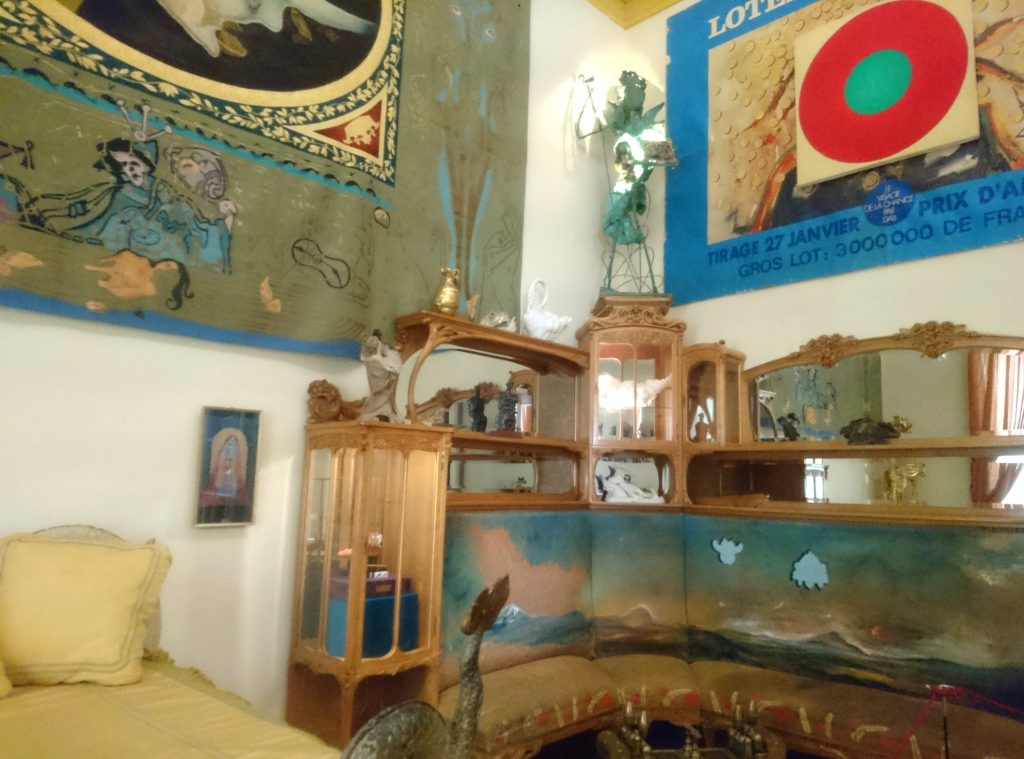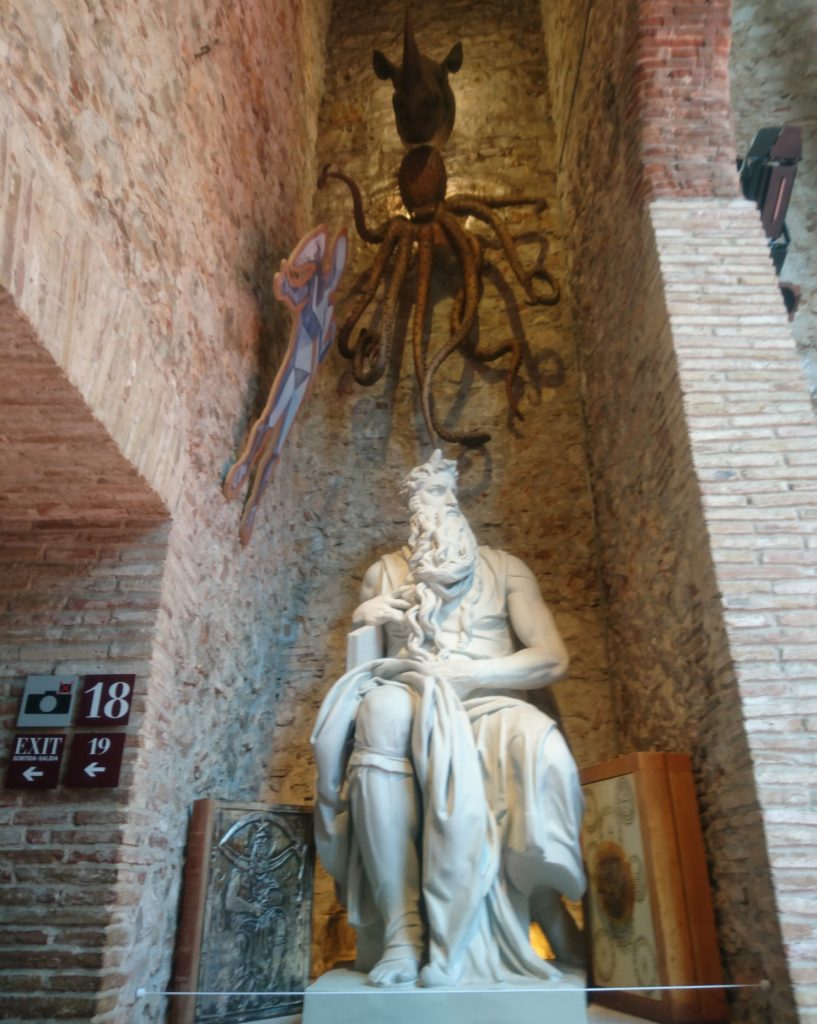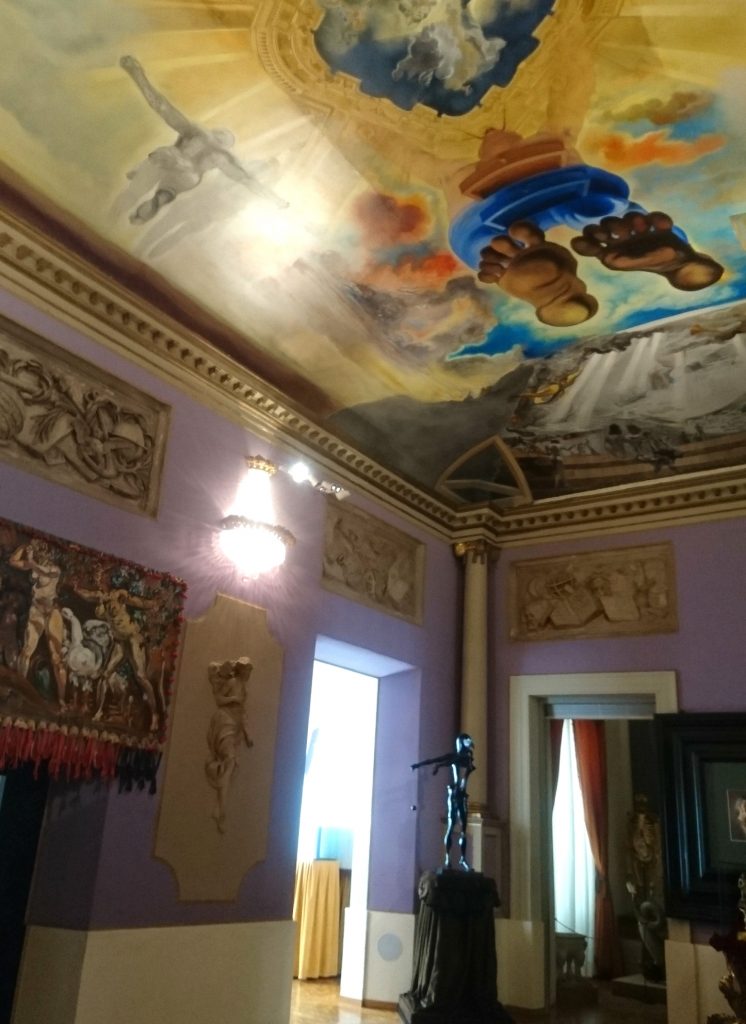 The patio seen right after entering the museum. There's an installation piece consisting of a real Cadillac with a female figure with her arms spread out in the middle of the patio. Behind her, there's a tall pole with a little wooden boat with rain drops falling from it.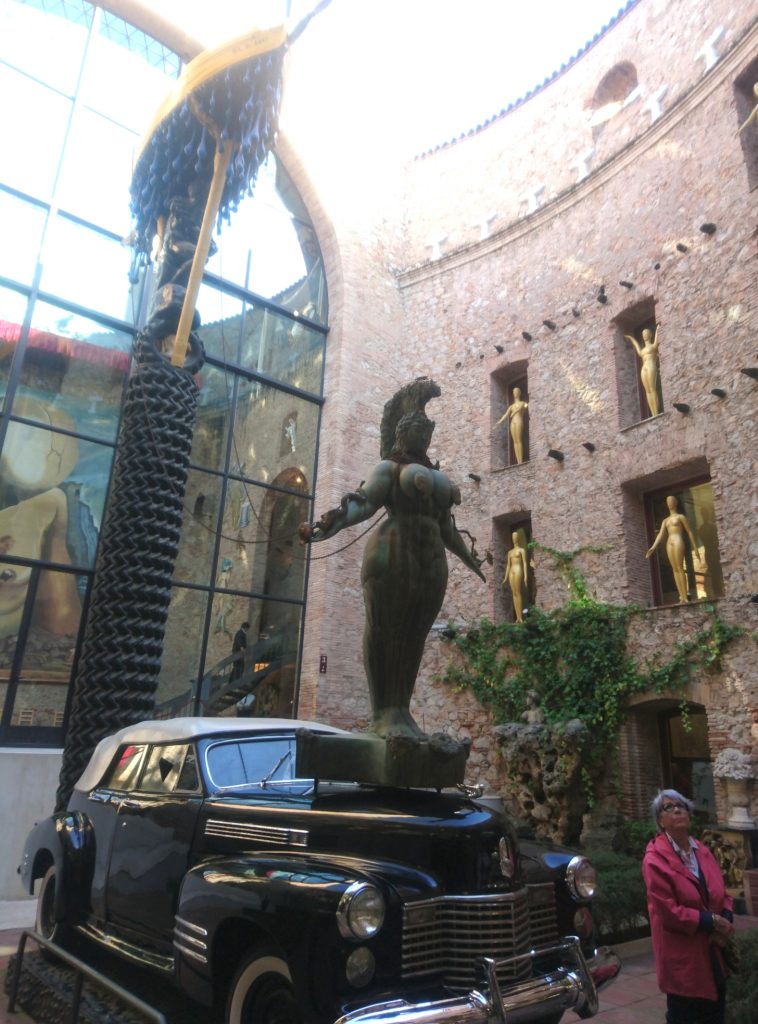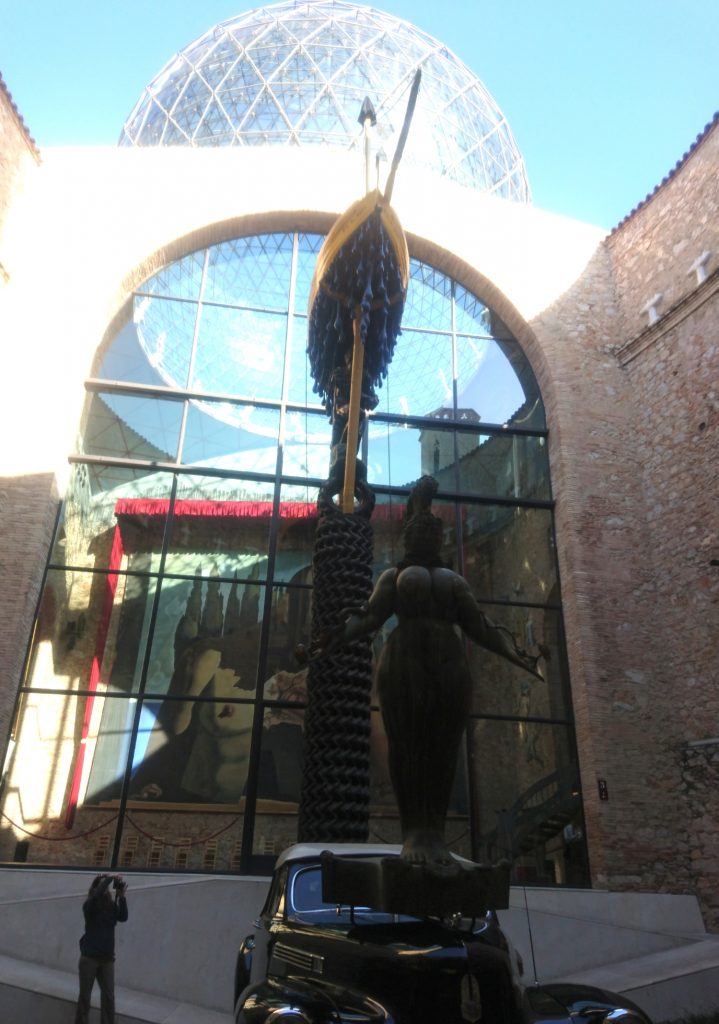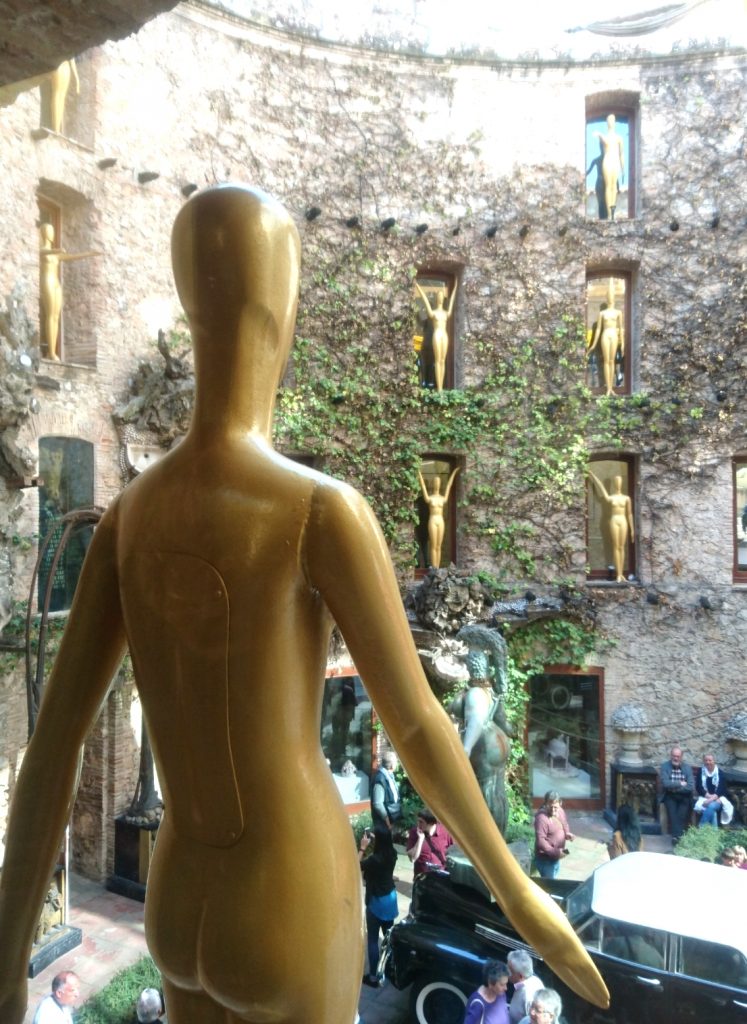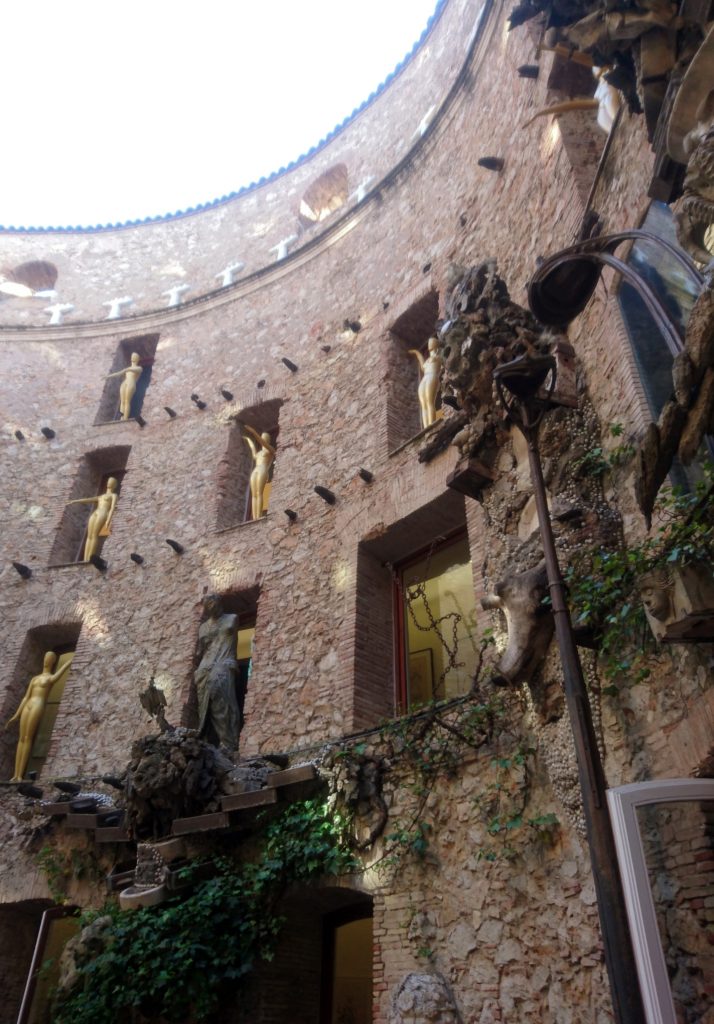 A few portraits of Gala, Dali's wife and muse.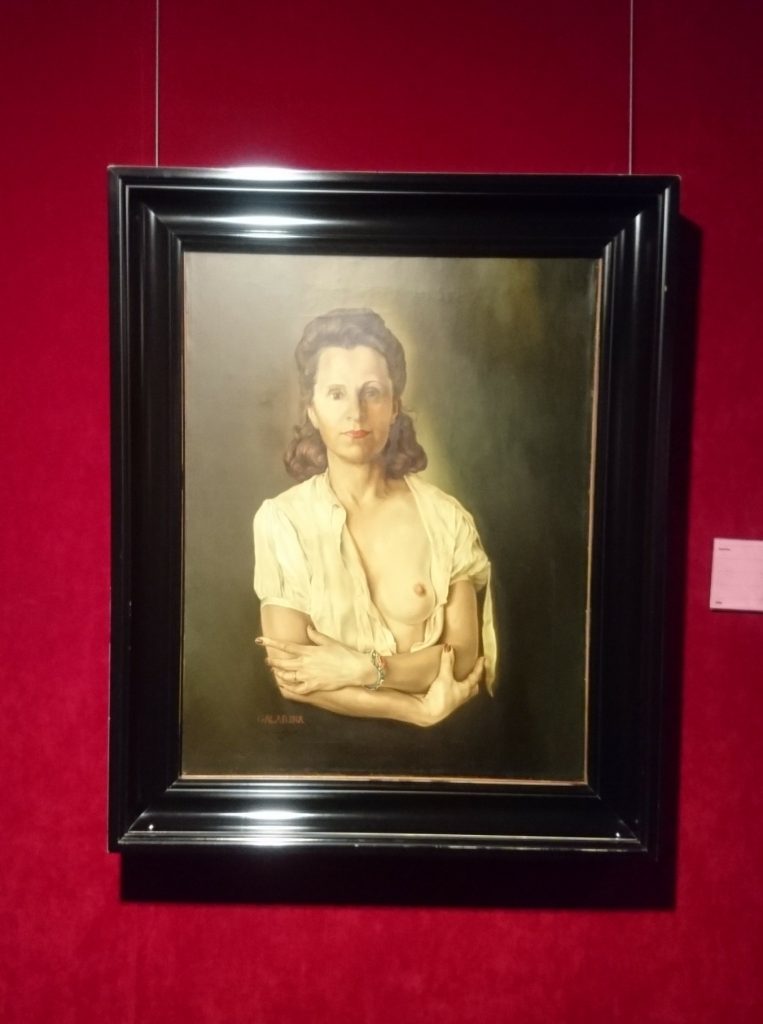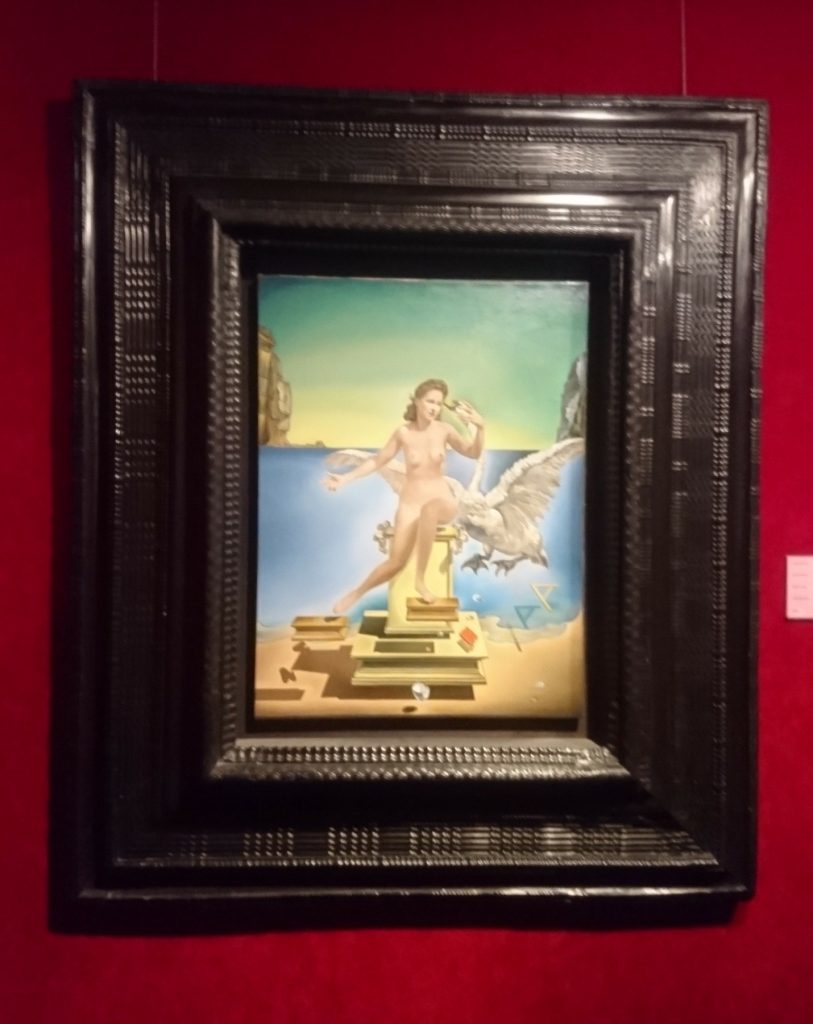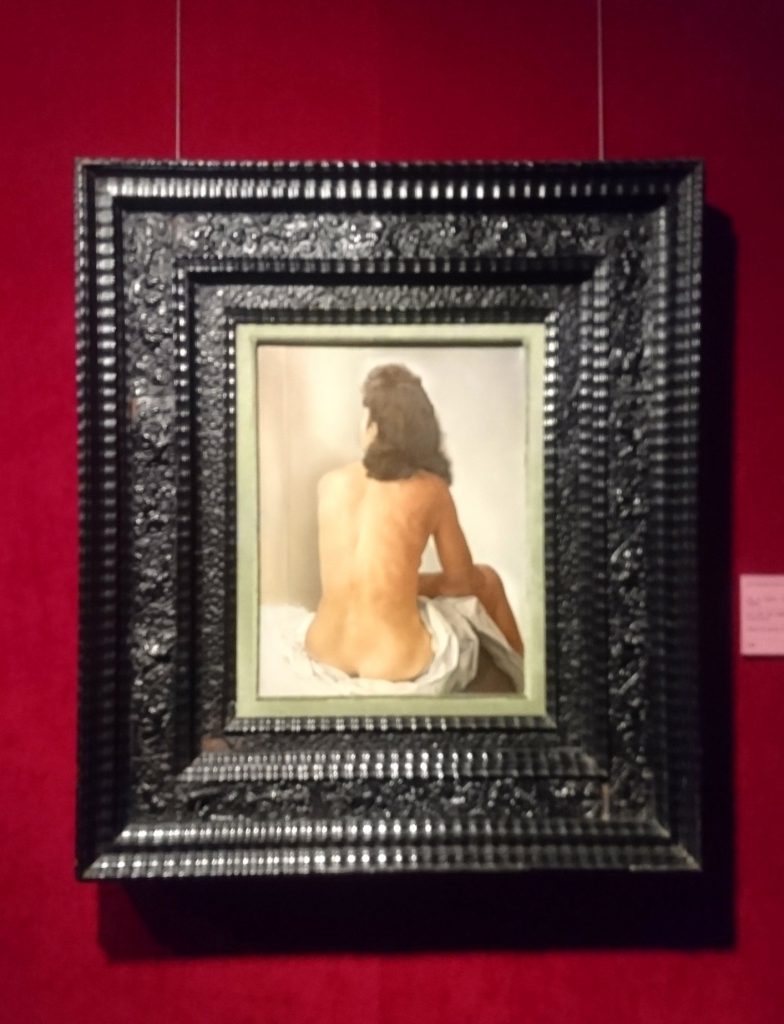 A series of photographs of Dali. The caption mentioned how the photographer was obsessed with Dali's moustache.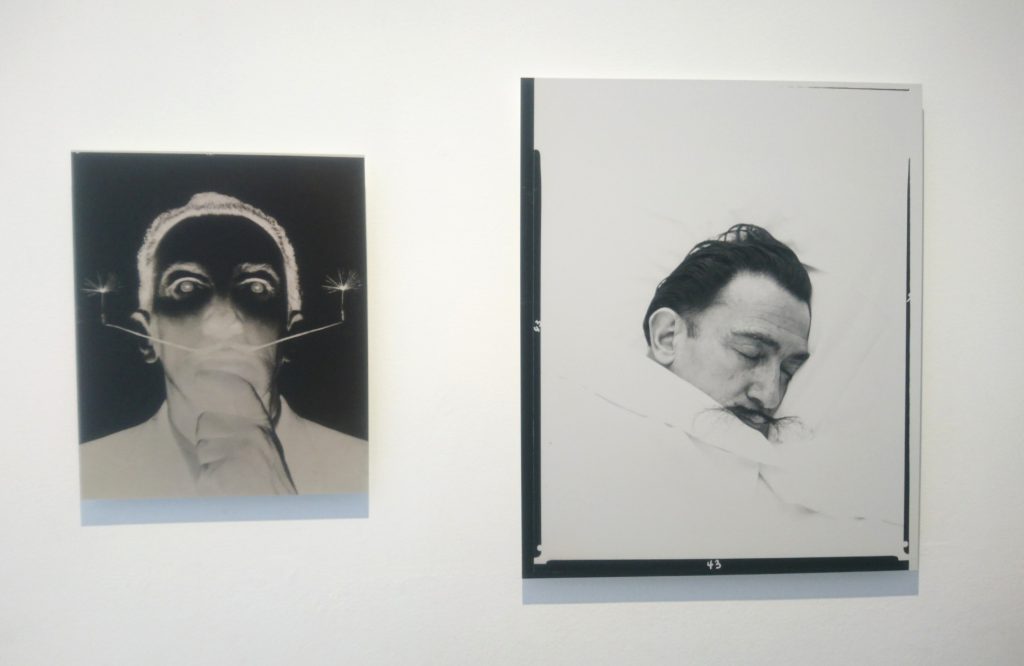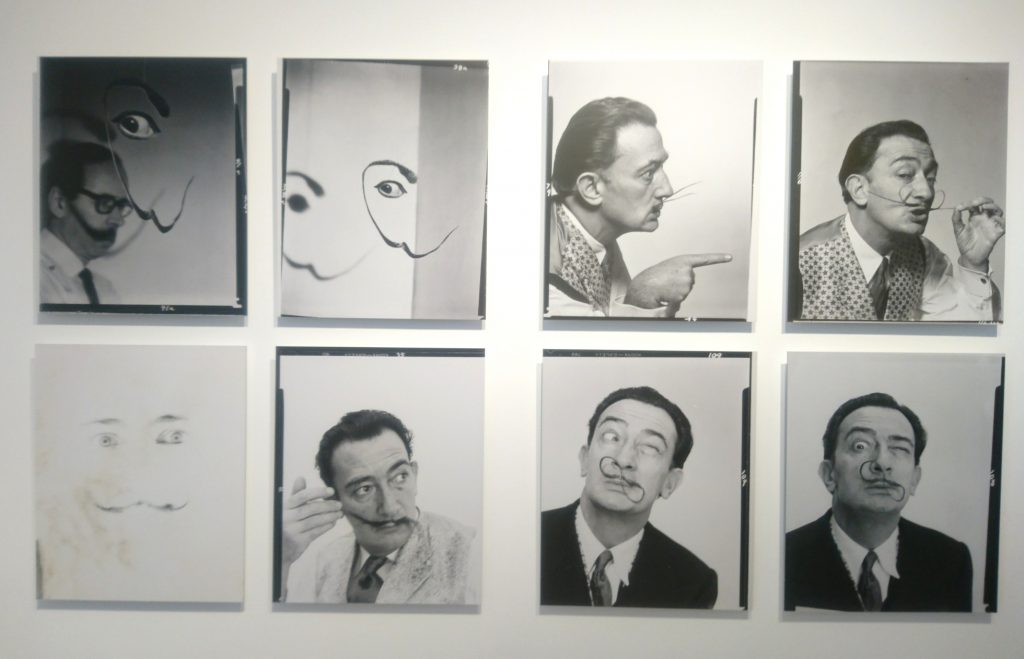 A few of his paintings that I liked.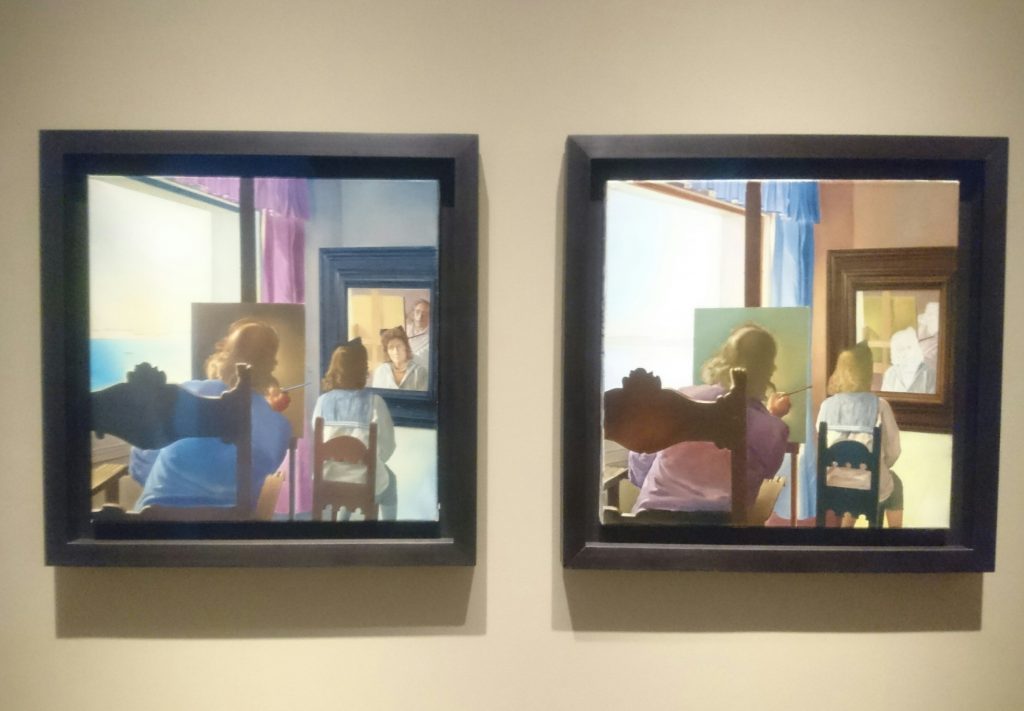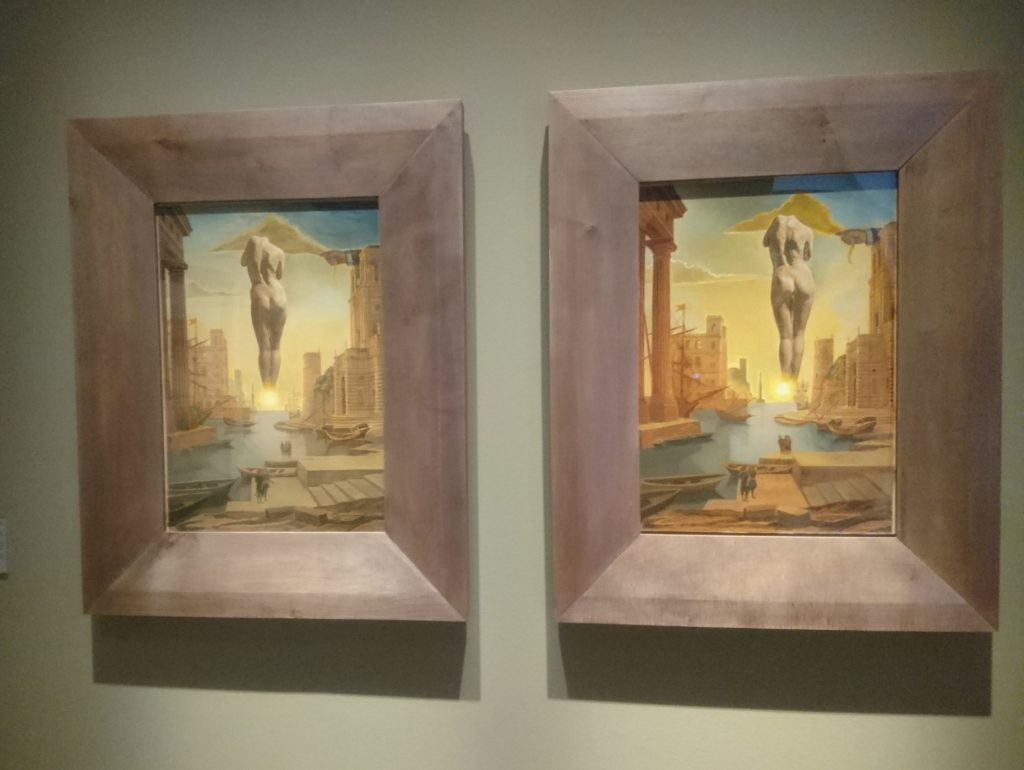 This piece looks like a normal room, but when you look from a specific spot, you can see Mae West's face. There was a similar piece in the Dali exhibition in Tokyo so I'll put both photos for comparison.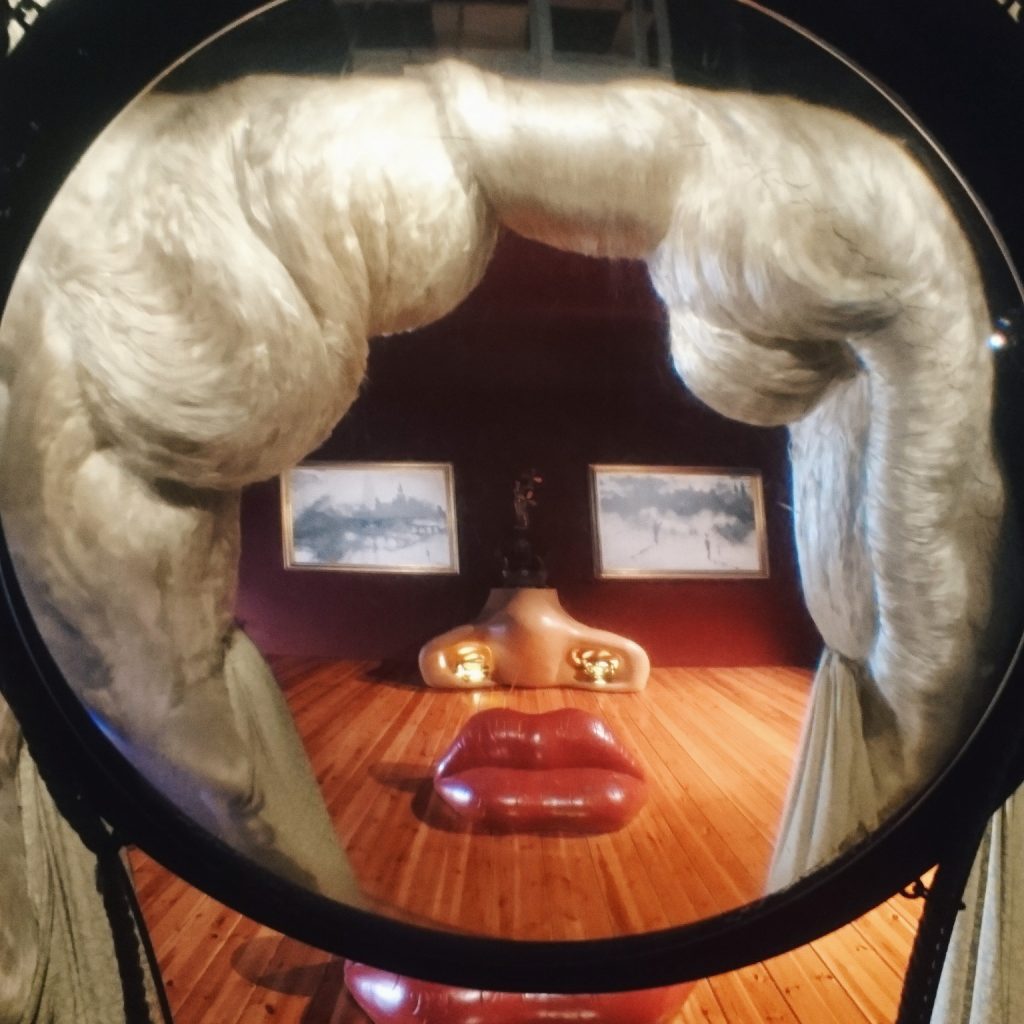 We are now in the heart of the museum. Right beneath the crystal dome we saw outside. Dali's crypt is right below this room. Gala looking at the ocean is painted on the mural. You can also see a pixelated face of Abraham Lincoln.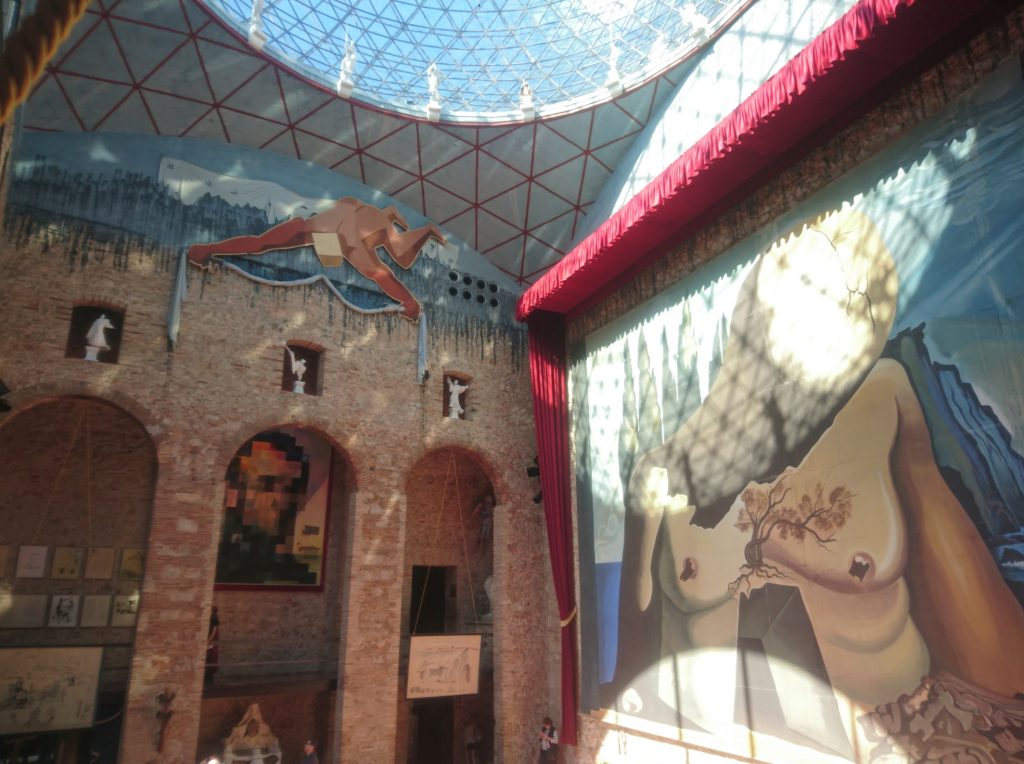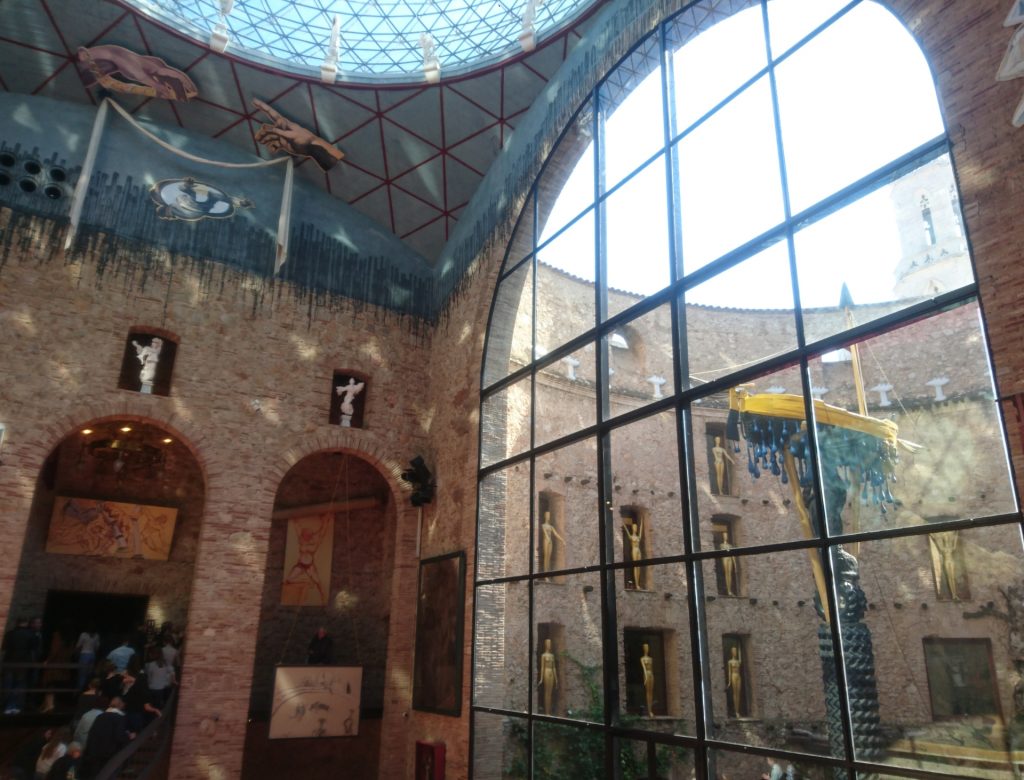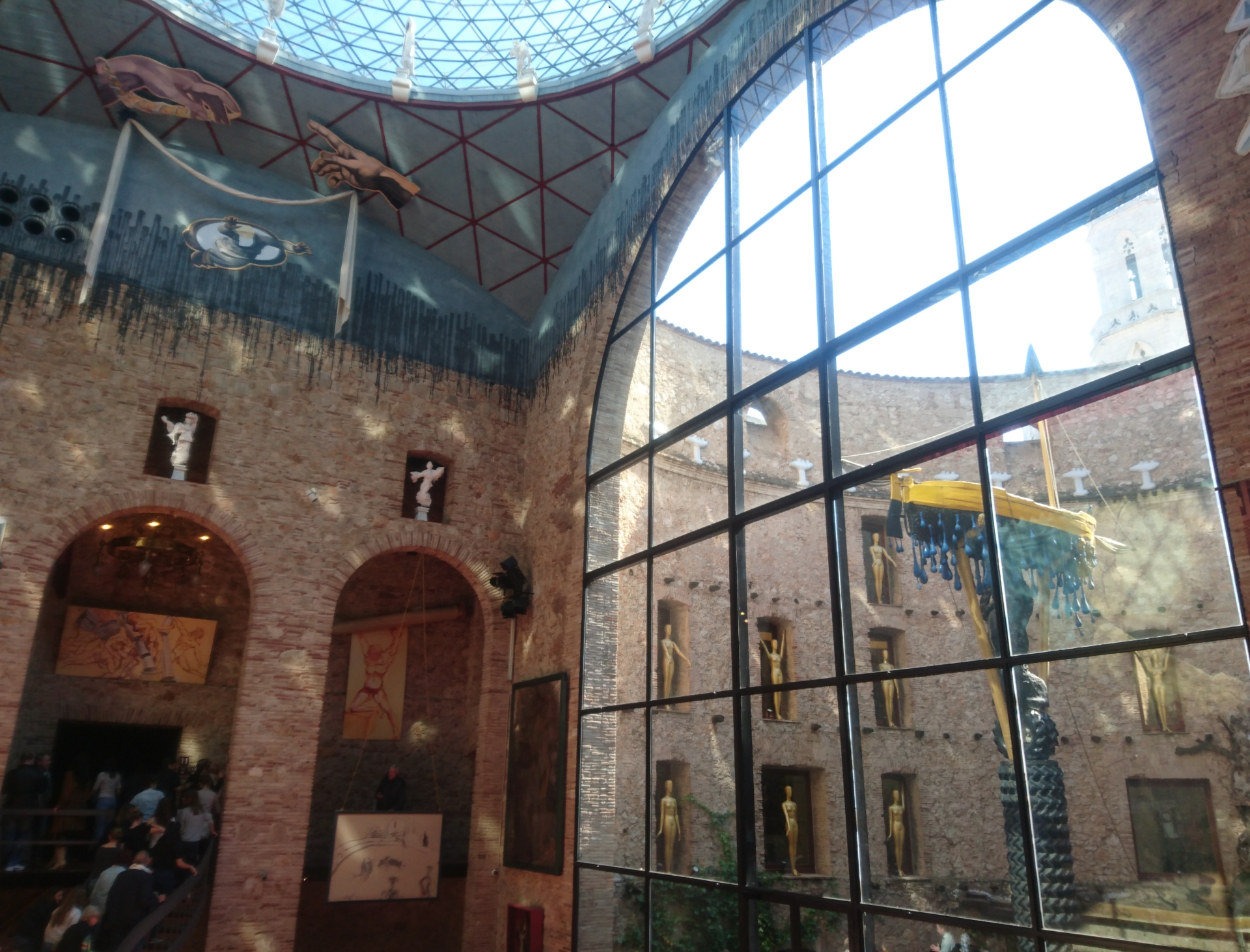 It's been about 3 hours since I started my adventure of running in circles around the corridors and getting lost in between rooms. I heard there was a separate building where jewellery designed by Dali was being exhibited so I decided to head over there. The place was small and dark without any light except those lighting the pieces. Necklaces with huge jewels, brooches filled with diamonds and fancy gold ornaments. All in indescribable shapes, similar to those figures in the artist's paintings.
The museum was like a jack-in-the-box; surprises waiting for me behind every wall. I was mesmerized through the whole experience.
Although Barcelona is a familar city I spent 2 years of high school in, it was my first trip alone. Visiting my favourite spots around the city, seeing familiar faces, and also new experiences. Thank you for the amazing 2 weeks Barcelona!