A Month in Santiago, Chile (2)
Part 1: A Month In Santiago, Chile (1)
Souvenir Shopping In Santiago
My next visit was the "Centro Artesanal Los Dominicos"; a small traditional looking 'village' (there even was a church outside) with artesian shops and cafes. The prices are slightly expensive according to locals, but it was a good place to get souvenirs. They also sell animals (mostly birds) so there were parents who took their children here instead of a zoo.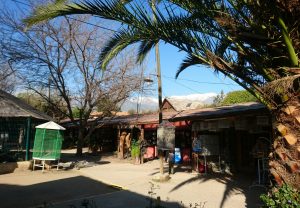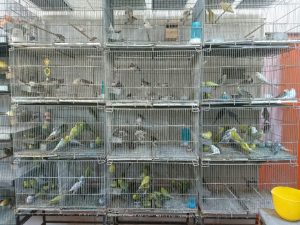 I got some alpaca/llama key chains (yes, those you can find in most South American countries) and a pair of earrings made of "lapis lazuli" as a souvenir. Chile is famous for this precious stone. It's mainly used for jewellery, sculptures and sometimes used as pigment.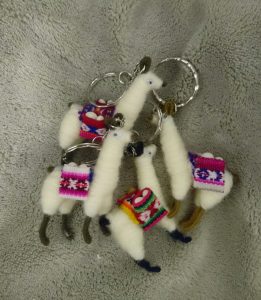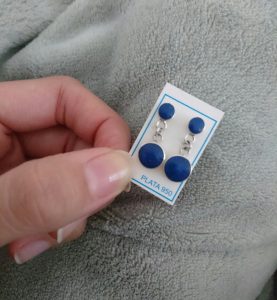 Colourful Benches
On weekdays, I would go on walks with my mother or go get groceries with her. These are some benches I found on the "Isidora Goyenechea" street on one of our walks. There were probably around 30 of these benches on this street.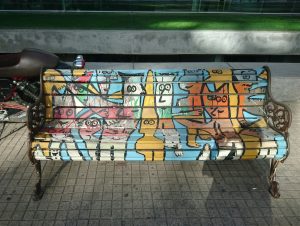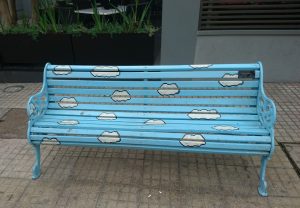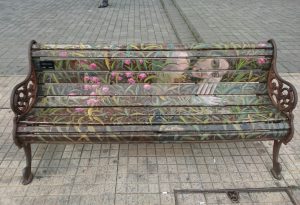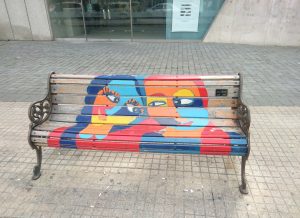 Winery Visit in Casablanca
My family and I visited a winery in Casablanca (an hour drive from Santiago) called "Viña Indomita". Casablanca has many wineries and it's a famous stop for tourists visiting Santiago. The tour of the winery includes a brief explanation about the winery's history, wine making and storing, wine tasting (lunch is available for a separate price). You are able to see the inside of the wine factory and the underground cellar where they store the wine, but it was a small winery so it wasn't an overwhelming visit in case you're new to the winery visiting  like me.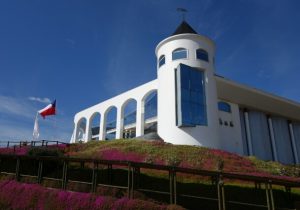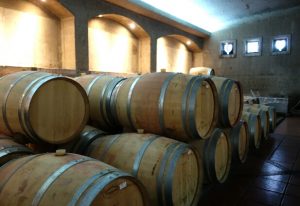 Horseback Ride Through The Andes
I did a 3 hour stroll through the Andes on the back of a horse in "Cajon de Maipo" (also an hour drive from Santiago). The view of the mountains from up close is amazing and since the horse is doing all the walking you can enjoy the tour without getting too tired. I'm not experienced in horseback riding but the walk is very slow and the horses are well trained. The walk is originally climbing up the mountains to a spot where you can look down on the valley but if you are scared of heights you can take the flat route that takes you to a river. Also, if you are a fan of animals, a cute tour guide dog led the way.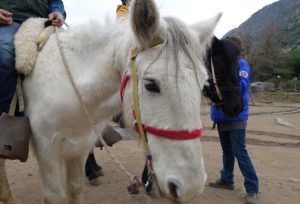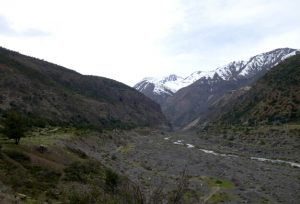 Final Thoughts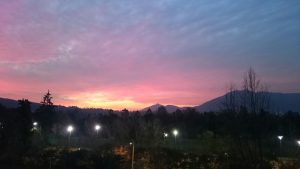 This trip was me revisiting Latin America after 6 years (I grew up in Peru and Mexico). I was excited to be able to experience living in this culture again although it was a short period of time. My goal is visiting as many countries in Latin America as possible, and getting to know the culture I grew up in more in depth, so now I'm one step closer.